Public Relation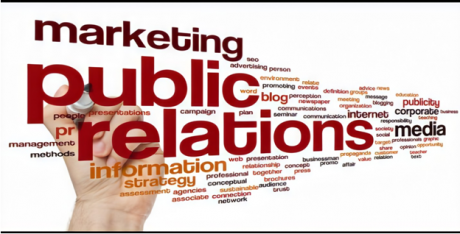 "It is necessary to believe in your abilities to make ideas come true."
How to grow in your small business
Public Relation professionals help a business establish a positive reputation with the public through various unpaid or earned communications, including traditional media, social media, and in-person engagements. They also help clients defend their reputation during a crisis that threatens their credibility.
A PR professional works with an organization, company, government, or individual to cultivate a story that portrays that client's reputation, idea, product, position, or accomplishment in a positive light. So, in a sense, you can think of PR professionals as storytellers. Unlike advertisers, who tell stories through paid methods, PR professionals tell their stories through unpaid or earned media.
These unpaid or earned avenues include traditional media, social media, or speaking engagements — which are especially effective opportunities for reaching the general public. Keep in mind that a PR professional isn't just trying to reach a paying customer, he's trying to reach everyone.
There's an old saying: "Advertising is what you pay for; publicity is what you pray for."
Let's face it, launching a new business is often accompanied by a limited budget, making publicity and marketing a struggle for many new business owners. This is where a solid PR(Public Relations) strategy is integral to the success of your new business.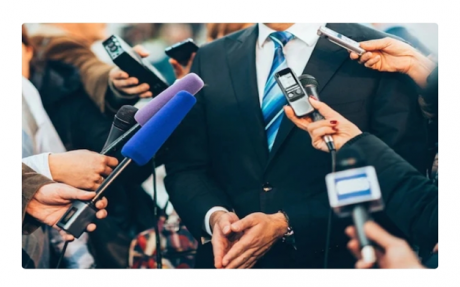 While large businesses can throw chunks of their budget at PR initiatives, PR is just as essential—if not more so—for small businesses and start-ups as it gives you an opportunity to build credibility without spending large amounts on marketing. Encouraging others to talk about your business in a positive light, be it journalists, bloggers, customers or employees, can help distinguish your business from the competition.
When you're marketing your new business, it's important to include public relations in your company's growth strategy.
How to develop your PR Team
Research an organization or attend a meeting before joining to find the best organization that meets your needs.

Join a professional organization. Professional organizations in any field offer opportunities to learn more about current and upcoming trends in your profession. Such organizations are great opportunities for business professionals to gain knowledge on multiple topics through regular organizational meetings.
These organizations provide knowledgeable speakers and resources link  to assist professionals. A professional organization also allows you to network with individuals in your field and find out what other companies are doing to enhance their public relations.
In an age where social media and online marketing exposes your clients to a plethora of advertising, people are turning more to the reviews of other customers, rather than advertising, as a credible source. The good news for you and your business is that there are more opportunities than ever to help you achieve your PR goals. Small businesses should look to the digital platforms and online influencers to interrupt a consumer's research phase when they're considering buying a new product or service, most of which now happens online.
Ways that PR Helps in Marketing Your New Business
Implementing a PR ( Public Relation ) plan enables you to establish your brand identity in a practical, cost-efficient manner, and helps you market your business in several important ways:
1.Raises awareness.
Public Relation marketing makes people aware of your existence. When marketing your new business, a consistent public relations program helps build general awareness of your product, service, or brand. A PR strategy also supplements any direct marketing and advertising efforts and helps increase your website's rank in Google so people can more readily find your business.
2.Draws in new customers.
Another way that PR helps in marketing your new business is to attract new customers. When your products or services receive press coverage, your brand gains credibility among customers. A positive news story about your business will influence customers to choose your brand's product or service over competitors that get no media exposure.
3.Entices investors.
In marketing your new business, utilizing PR can attract investors to your brand, which is especially beneficial when you're just starting out. A carefully planned PR strategy can generate positive media coverage, giving you a better negotiating position with potential investors. Additionally, well-executed PR makes your business appear larger and more established, which can help you secure partnerships and funding.
4.Attracts employees.
In addition to new customers and investors, PR can help attract prospective employees. By marketing your new business as an industry leader, you appeal to qualified individuals who wish to be employed by a successful business. PR marketing helps your business grow internally as well as externally.
From raising brand awareness to attracting new staff members, PR can help in marketing your new business. Clearly, PR is highly beneficial to business growth and should be a cornerstone of your company's marketing strategy.
                                                                                   – SWARNIMA NIKAM
"Strengthen the foundation of knowledge and develop yourself."
Stay Updated…
Other Blogs
Follow Us On Facebook And Instagram
For More Information Please Call Us On 7272971971